CURRENT
DEALS & PROMOS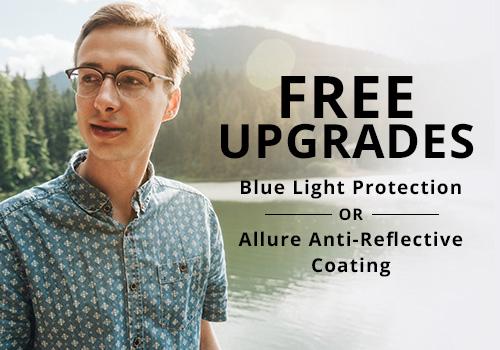 Free Lens Treatment Upgrade

Get a FREE blue light protection upgrade, or Allure Anti-Reflective Coating (anti-glare) when you purchase a designer frame with a minimum retail value of $169. Offer not valid with other offers, discounts or insurance. Soe restrictions may apply. Must be in conjuction with purchase of a complete pair (frame and lenses). Anti-Reflective coating is Allure.
Schedule an eye exam online or call one of our vision care centers. We have 6 locations in Indiana.
Offer expires: 9/30/2020.