Contact Lens
Eye Exams
How a contact lens exam and fitting works
Eye exams for contact lenses aren't exactly the same as regular eye exams. Heartland's contact lens exams include additional tests just for contact lens users, so they take longer to perform. We want to ensure that you've been prescribed the correct type of contacts and that your contact lenses aren't creating problems for your eyes, so follow-up visits will also be scheduled.
Fittings and exams for contact lenses are performed by a licensed optometrist at all Heartland Vision locations.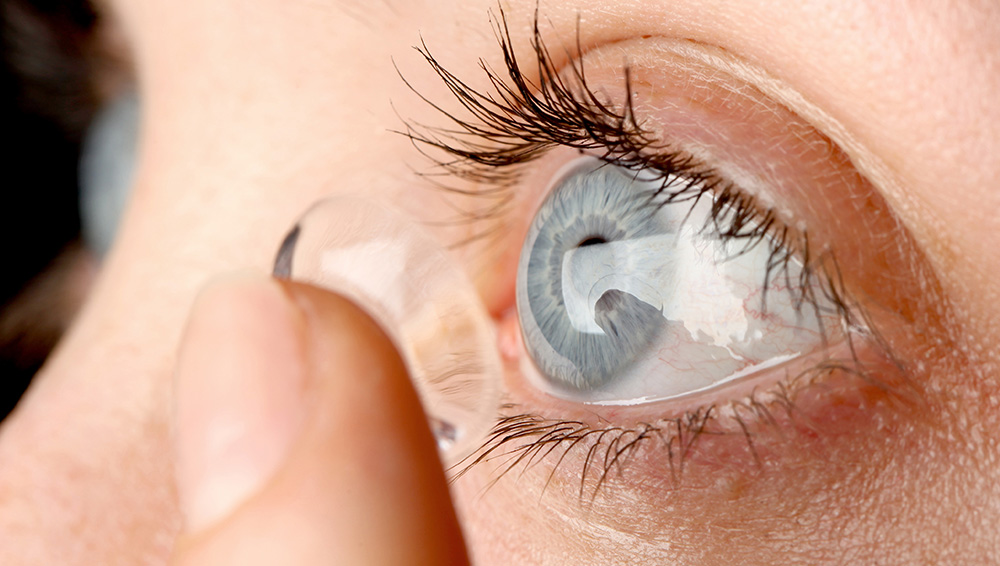 How much does a contact lens exam cost?
The cost of a contact lens exam can vary based on extra tests, measurements, evaluations, and follow-up visits to make sure you're prescribed the right type and size of contact lenses.
Does insurance cover contact lens exams?
Since contact lenses are seen as optional and not medically necessary, contact lens fitting fees generally aren't covered by vision insurance.
Exceptions to contact lens fitting fee coverage is if your provider deems your contact lenses as medically necessary. Sometimes you're also able to use part of your insurance plan's contact lens allowance to offset the fitting fee. If you'd like us to help you understand your plan and avoid surprise costs, we can provide you with a free insurance coverage check.
Even if you don't have insurance, you can still get a contact lens eye exam.
Using CareCredit for contact lens exams
CareCredit is also an option we offer to pay for out-of-pocket expenses not covered by your vision insurance. This method of payment can be used for contact lens exams, follow-up fittings and contact lenses at all Heartland Vision locations. Learn more about our CareCredit terms, and apply online today.
How often you need an eye exam for contacts
Regardless of your age, you should consider scheduling annual contact lens exams if you're a contact lens user. Contact lenses reduce the amount of oxygen getting to your cornea, so monitoring the impact this has on your eye health is necessary to prevent damage.
Why contact lens exams are important:
Your contact lens prescription may need to be updated.
Your lifestyle and health may have changed in ways that require a different type of contact lens.
Annual contact lens exams look for changes in your eye that can affect how your lenses fit.
Contact lenses cover part of your eye and reduce the amount of oxygen that reaches the cornea. Over time this can lead to eye health or vision problems. Regular follow-ups decrease your risk.
Intolerance to your contact lens can develop over time. Symptoms of lens intolerance can be early signs of serious eye problems that could damage your cornea.
Don't wait to schedule an exam and risk your eye health. Contact your eye doctor immediately if you begin having issues with your vision or how your contact lenses are fitting.
Contact lens fitting & exam procedure
Contact lens eye exams start with your optometrist checking your eyes for possible health issues and testing your vision. Unlike regular eye exams, contact lens exams use special tests that measure your eye surface to determine the best size and type of contact you'll need.
The specific tests that are included in your contact lens exam depend on several factors including your overall health, unique eye anatomy, and history of contact lens use. Tests may include:

Biomicroscopy
This test uses an instrument that makes a narrow beam of light from a low-power microscope and a light source (also called a slit lamp exam). It can be used to examine the retina, optic nerve, and other parts of the eye to detect abnormalities or changes caused by contact lenses.
Eye drops may be used to dilate your pupils, and fluorescein dye may be used to highlight any damage on the surface of your eye.

Corneal topography
A computer tool creates a 3D map of the surface curvature, shape, and regularity of your cornea. This diagnoses, monitors, and treats a variety of eye issues. It also measures the surface of your eye for the precise dimensions needed to determine contact size.

Pupil & iris measurement
A gauge (card or ruler) is held near your eye, and the diameter of your pupil and iris is measured to determine what size contact lenses you need.

Tear film evaluation
This test assesses either tear volume or quantity to determine if your eyes produce enough tears for contact lens use.
**There are contact lenses made for dry eyes, but those with low tear production may be advised to avoid contact lenses.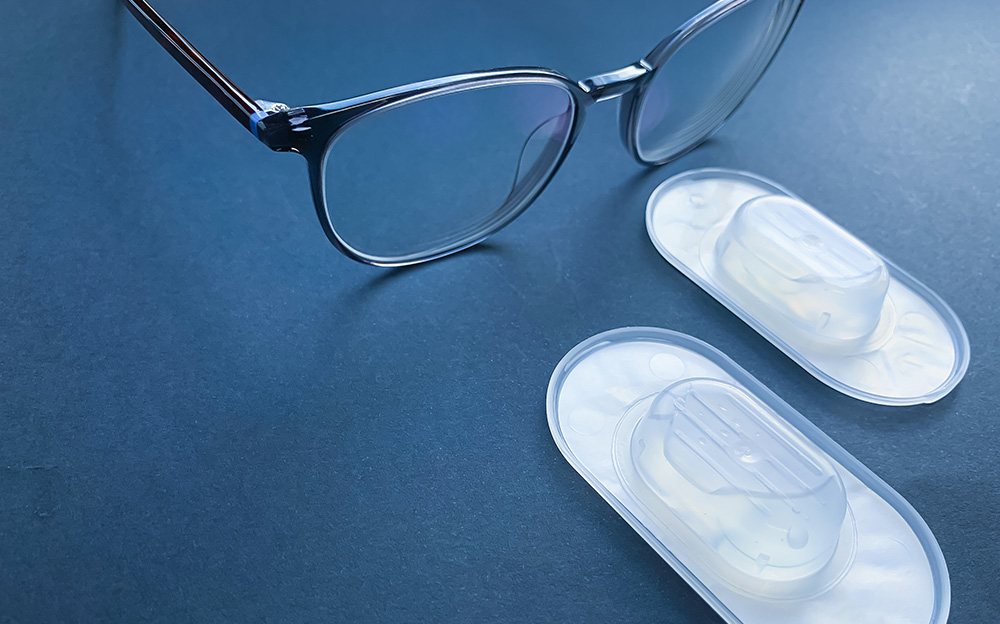 Do you need a separate eye exam for contacts?
Even if you already have a prescription for eyeglasses, you'll need to schedule a separate exam for contacts because prescriptions are very different. Since contact lenses rest directly on the surface of your eye and corrective lenses sit about 10-15 millimeters away from your eye, lens power and magnifying power in your prescriptions will change. You'll receive individual eye measurements in a contact lens exam for a perfect fit.

Base curve measurement
Is how much the back of the contact lens needs to curve to fit your cornea.

Diameter
Is the size of your contacts depending on the type of lens you wear.

Lens brand (or material)
Is specified in the prescription.
First time contact lens exam
Be prepared to answer questions about your medical history and lifestyle if you've never worn contacts before or are seeing a new eye doctor. This exam will also take longer than a regular eye exam.
You can ask for a benefits check (if you have vision insurance) to check your out-of-pocket costs. We also recommended writing down questions or concerns about contact lenses so you don't forget to ask them during your appointment.
Bring your current prescription glasses or contact lenses if you have them. If you're interested in colored contacts, you can bring that up in the appointment. For safety purposes, don't buy colored contact lenses through a general retailer, only purchase through an eye doctor.
Affordable contact lens exams are available at all our Heartland Vision stores: