CONTACT
LENSES
When you order contacts through our online portal, you can take advantage of all current manufacturer rebate offers (see below). If you need a new or updated contact lens prescription, book an appointment for a contact lens eye exam online or call to schedule.
ORDER CONTACTS ONLINE Use your current contact lens subscription to order online or call one of our locations.

2022 Contact Lens Rebate Offers
Below offers valid 7/1/2022 - 12/31/2022
Alcon:
New wearers can save up to $200 on an annual supply of Alcon contact lenses. Some restrictions apply, see offer details.
Existing wearers can save up to $100 on an annual supply of Alcon contacts. Some restrictions apply, see offer details.
Below offers valid 7/01/2022 - 12/31/2022


CooperVision:
Save up to $100 on select CooperVision® brands for purchases made through 12/31/2022. See offer details.

Save up to $200 on select CooperVision® brands for purchases made through 12/31/2022. See offer details.

Biofinity® Rebates:
Save up to $50 on your Biofinity® XR toric contact lenses for purchases made through 12/31/2022. See offer details.
Save up to $70 on your Biofinity® brands for purchases made through 12/31/2022. See offer details.

Johnson & Johnson Vision:
Earn up to $250 in rewards when you purchase an eligible supply of ACUVUE® branded contact lenses. See offer details.
Earn up to $100 in rewards when you repurchase your eligible supply of ACUVUE® branded contact lenses. See offer details.

Bausch + Lomb:
Earn up to $300 in rewards with a qualifying purchase of Bausch + Lomb INFUSE™, ULTRA®, or Biotrue® contact lenses. See offer details.
Staying current with the latest trends in contact lenses
Contact lens technology is constantly advancing. We encourage you to come in for a contact lens exam with one of our experienced optometrists, even if you've been told you can't wear contacts or you've had trouble wearing contacts in the past. Our eye doctors may be able to find you contact lenses that are safe and comfortable.
Questions from new and veteran contact lens wearers are always welcomed by our doctors. Heartland Vision offers detailed contact training and personal instructions on how to properly and safely wear, store and care for your contact lenses.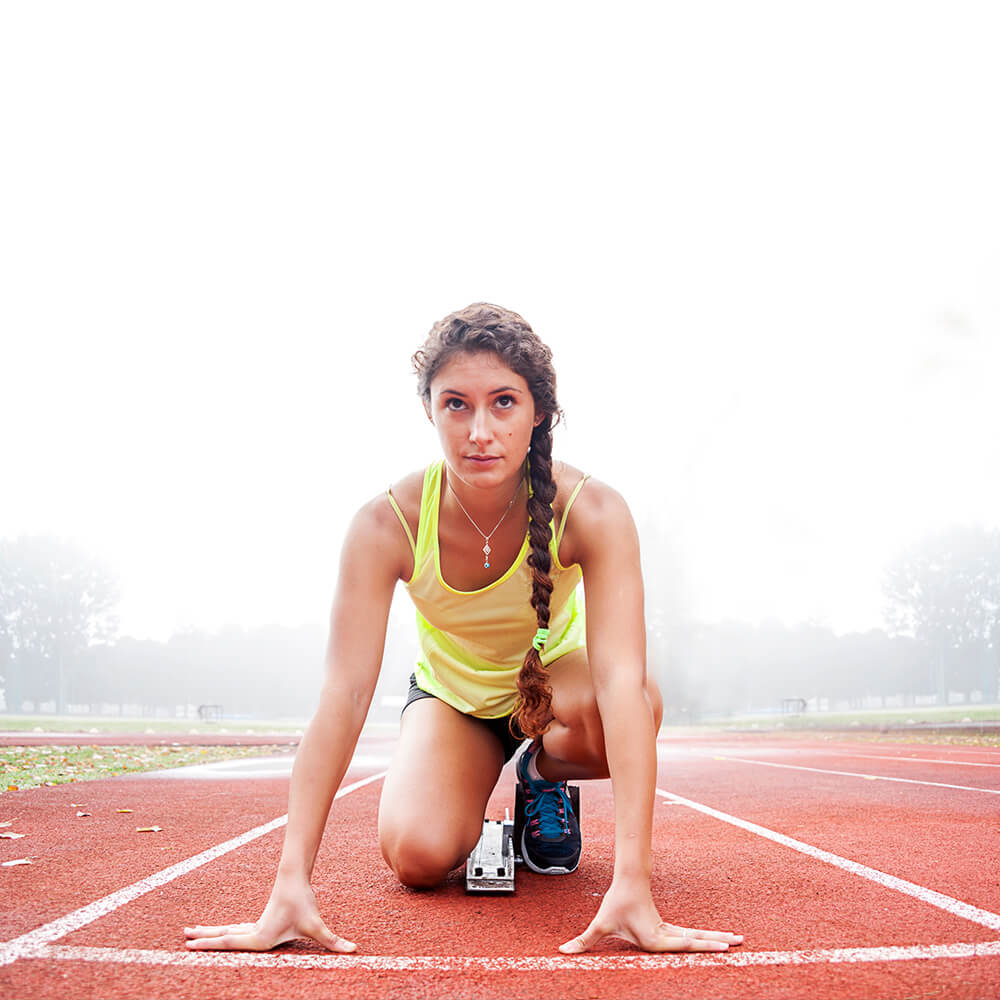 CONSIDERING CONTACTS?
Here's what you need to know
Since contact lenses move with your eye, there are no peripheral distortions or frames blocking your view, giving you a completely clear visual field.
If you're an athlete or are active in general (except for swimming), you'll love the freedom contact lenses give you.
Contact lenses give you the ability to wear sunglasses and safety glasses over your contact lenses, so you don't have to spend more money on additional eyewear prescriptions.
Contact lens exams take longer than a regular eye exam and require more follow up visits to ensure they are properly and safely working for your eyes.
Wearing contact lenses is a commitment. You need to be thorough in proper lens care, cleaning, storage and replacement of your lenses. If you fail to follow the replacement schedule and perform the necessary hygiene, you will be at risk for infection and potential permanent vision damage.
Does vision insurance cover contact lenses?
Most vision insurance plans cover at least part of the cost of contact lenses, while others will cover all of it. Our eye doctors accept most vision insurance plans, including union health and welfare funds. If you're unsure about what your vision insurance plan covers, we're happy to do a free coverage check for you if you call or stop by one of our vision centers with your insurance card.
You can also get a contacts eye exam and contact lenses without insurance.
CONTACT LENS SAFETY
While contact lenses are generally a very safe and convenient way to correct your vision, contact lens use is never completely risk-free. Contact lenses are considered medical devices by the FDA, so be sure to follow your eye doctor's instructions completely to reduce the risk of an eye infection, scratched cornea or other eye damage.
Ordering contact lenses through your eye care provider is the most effective way to safeguard your eye health and avoid potential risks that come with ordering from other online retailers.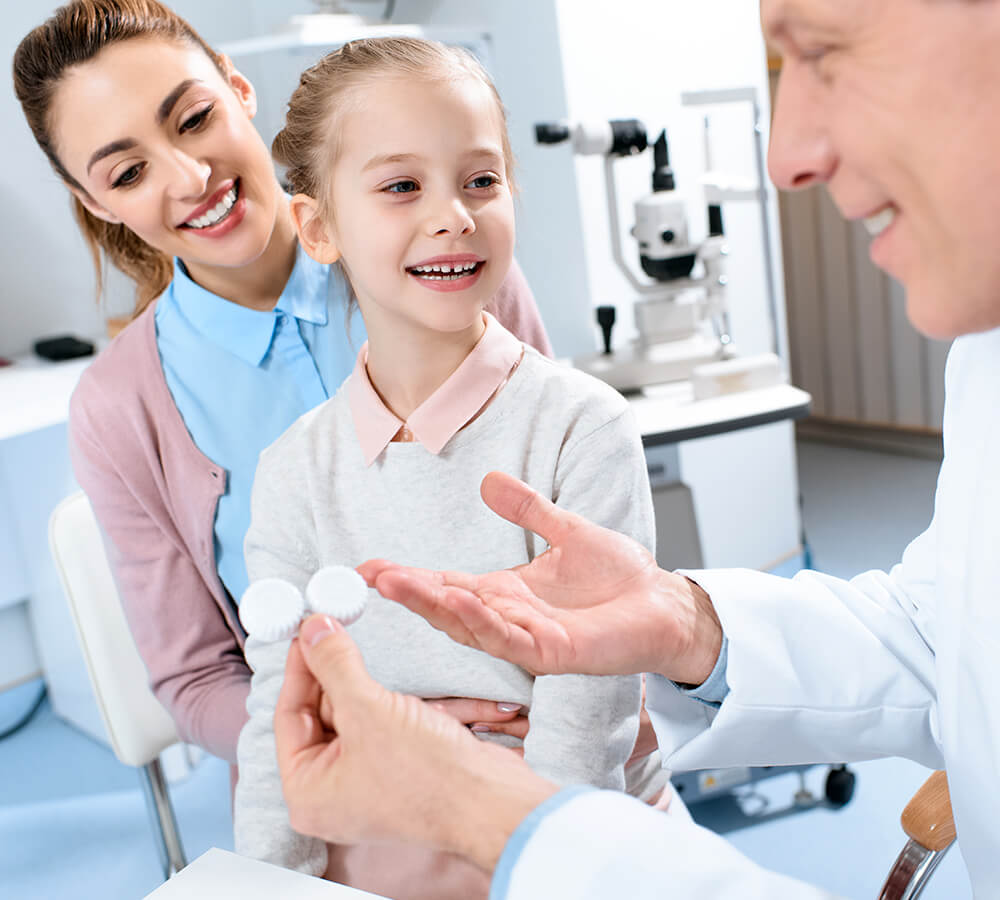 BENEFITS OF ORDERING CONTACTS WITH HEARTLAND VISION :
Heartland Vision carries all the well-known quality brands with affordable and competitive pricing.
Save big by taking advantage of annual supply savings and use ALL available manufacturer rebates and promotions.
You will always receive the correct brand and prescription that your eye doctor prescribed completely free of defects, guaranteed. If you tear or damage a contact lens, stop by any of our 6 Heartland Vision locations for a free replacement.
Online contact lens retailers need to take an additional step to get you your contact lenses. Per the law, they need to verify your prescription with your eye doctor. Skip the middle man and order straight from your eye care provider, Heartland Vision.
RISKS OF BUYING CONTACTS FROM OTHER ONLINE RETAILERS :
Not every online contact lens retailer is an authorized medical device supplier. Counterfeit or low-quality lenses can have serious eye health consequences. Buyer Beware of pricing that is too good to be true.
Contact lenses need to be properly stored so they are safe to wear. If online retailers aren't associated with a licensed optometrist, the contact lenses will most likely not be stored in proper conditions.
Contact lenses may be occasionally recalled over safety concerns, like many products. Buying through a trusted source like Heartland Vision eliminates the risk of receiving recalled or contaminated lenses.
CONTACT LENS brands, manufacturers & lens types
Heartland Vision offers a comprehensive range of contact lens brands and types at an affordable price that can't be matched by competitors.
CONTACT LENS TYPES:

RIGID GAS PERMEABLE (RGP) LENSES

DAILY WEAR SOFT LENSES

EXTENDED WEAR LENSES

EXTENDED WEAR DISPOSABLE LENSES

PLANNED REPLACEMENT LENSES

BIFOCAL LENSES

BIFOCAL LENSES FOR ASTIGMATISM

TORIC CONTACT LENSES

ORTHOKERATOLOGY LENSES

PROSTHETIC LENSES

SCLERAL LENSES
SILICONE HYDROGEL LENSES

SPECIAL EFFECT & COLORED LENSES

CUSTOM CONTACTLENSES