INDIANA
EYE DOCTORS
Our optometrists are at the core of our eye care clinics.
Experienced and professional eye doctors are located at all of our Heartland Vision eye clinics. There you will find personalized care and cutting edge technology.
Maintaining your vision and protecting your future eye health is an ongoing union between you and your eye doctor. Our patients are encouraged to share any relevant health information, ask any pertinent questions, and make regular eye checkups part of their continuing preventive eye care.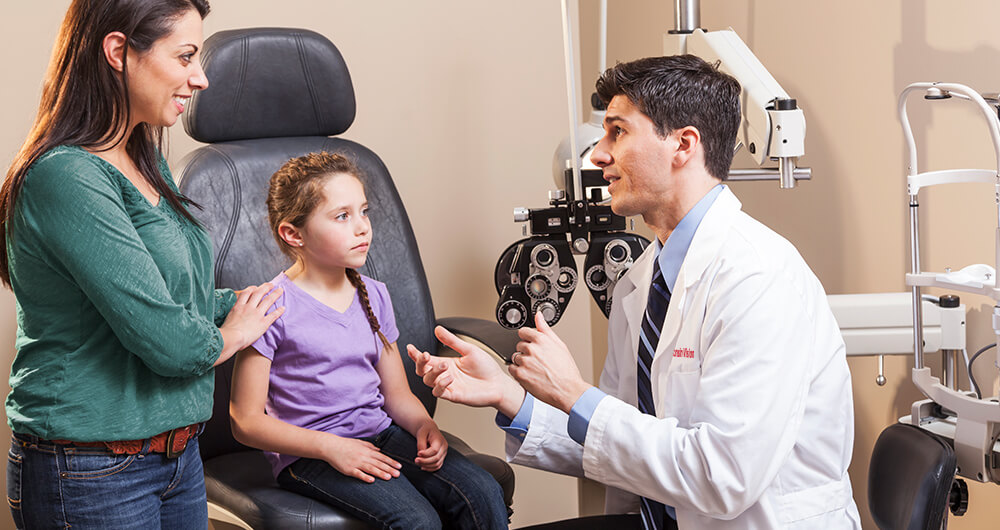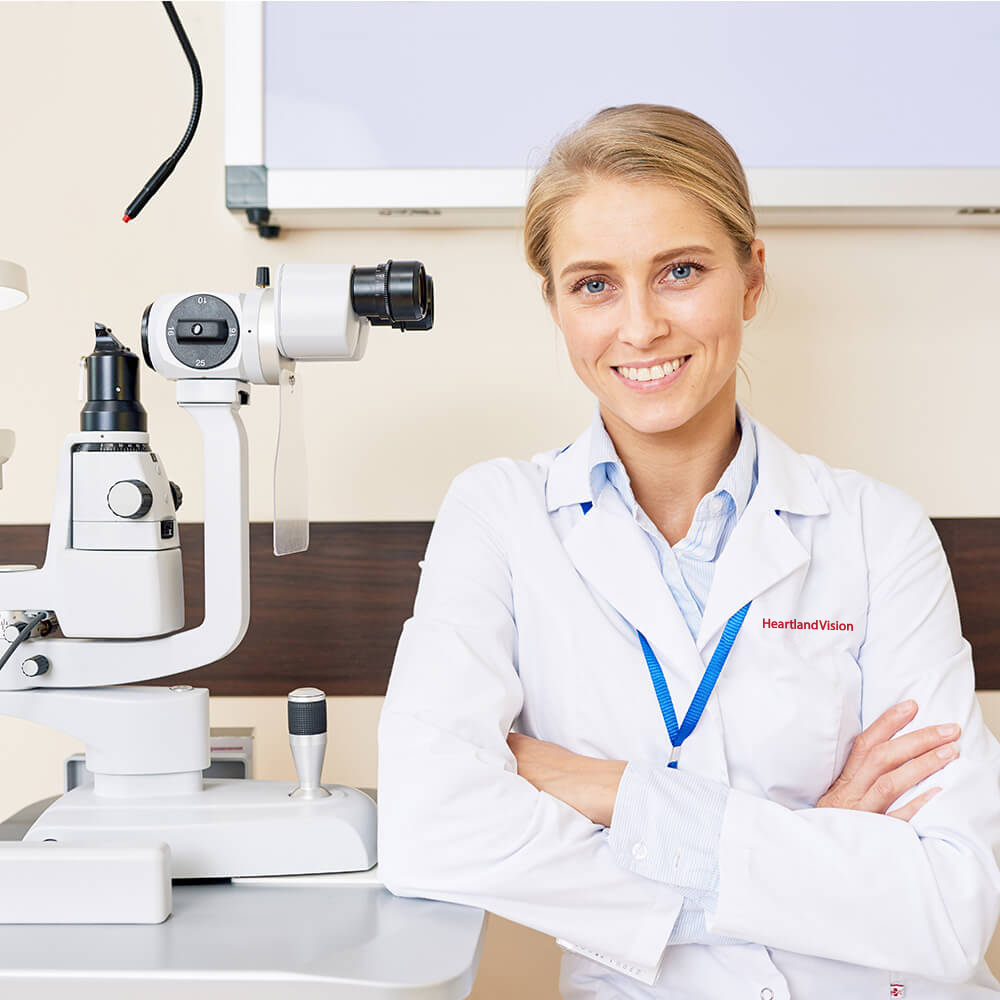 What's an Optometrist?
An optometrist is an eye doctor with a Doctor of Optometry (OD) degree. Usually, they already have obtained a bachelor's degree in biology or related sciences, followed by four years of professional training and study at an accredited optometry school.
Optometrists are healthcare providers who specialize in the diagnosis and treatment of diseases and disorders affecting the eyes. They perform eye exams to measure vision and health-related to your eyes, such as diabetes.
The scope of the medical practice performed by optometrists is defined by state law. In Indiana, optometrists are legally permitted to (but not limited to):
Prescribe oral medications, including antivirals, NSAIDs, antifungals, and steroids
Diagnose and treat glaucoma with oral and/or topical drugs
Use drops such as miotics, mydriatics, cycloplegics and anesthetics
Prescribe Schedule IV drugs and Tramadol
Order imaging
Deliver injections
Heartland Vision eye doctors can diagnose, prevent and treat your eye health issues. If further specialized medical or surgical care is necessary, we will refer you to a qualified ophthalmologist.
PEDIATRIC EYE DOCTORS
All Heartland Vision eye care clinics in Indiana provide thorough eye exams and eye healthcare for children. We provide eye care for toddlers 3 and over, kids, tweens and children with special needs.
If your child is under the age of 3, please contact us for a referral to a qualified optometrist.
Studies have shown that 20% of preschool-aged children and 25% of children in school are impacted by vision problems. You may not even know your child has vision problems.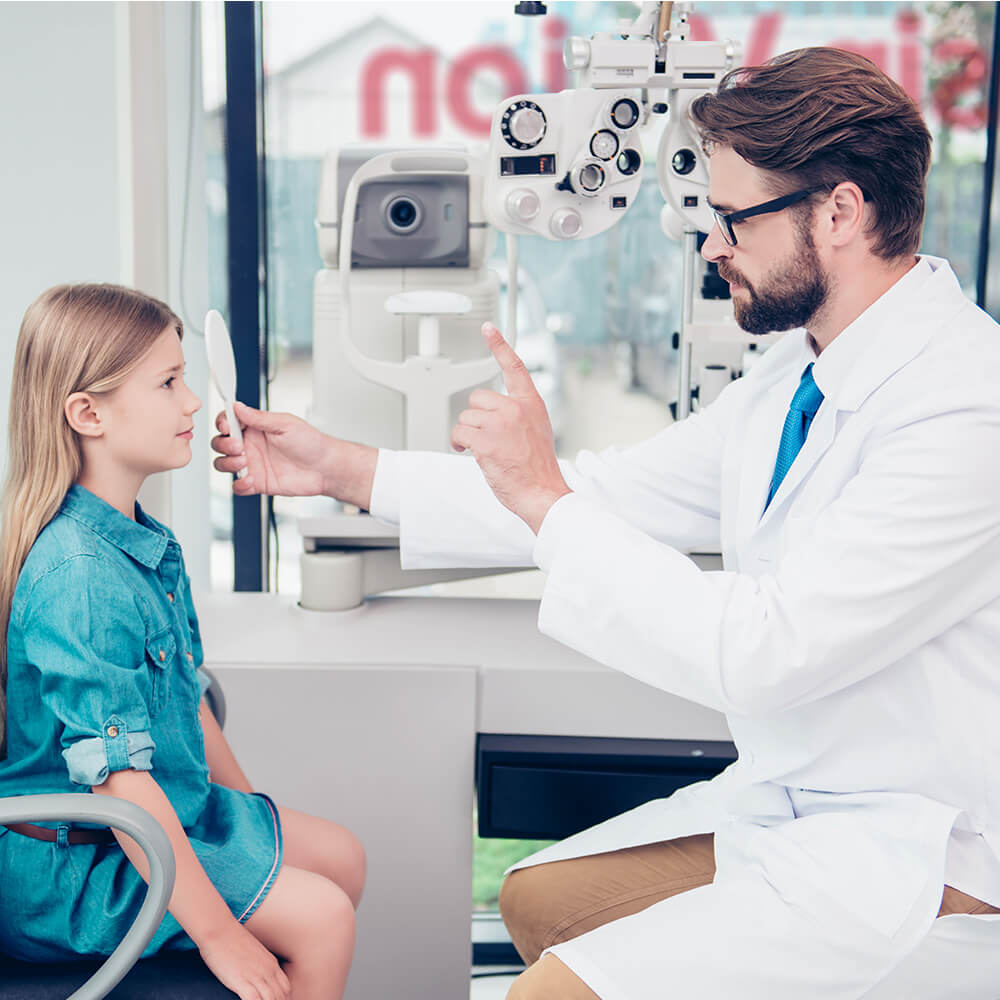 DO HEARTLAND VISION EYE DOCTORS TAKE INSURANCE?
YES – Heartland Vision optometrists are authorized providers of more insurance providers than other eye clinics. Here is a list of vision insurance plans we accept, or you can contact one of our 6 Indiana locations to see if your insurance plan or union health & welfare plan is accepted. We offer free coverage checks so you'll exactly how much your insurance will cover before the bill comes.
Union Health & Welfare Plans Accepted:
UAW 2209

UAW 933

Electrical Workers Local 481

Indiana Teamsters Local 63

Plumbers and Steamfitter Local 440

Ironworkers Local 147

IBEW Local 481 Benefit Fund

Indiana State Council of Roofers

National Asbestos Workers Fund

NECA-IBEW

Indiana Teamsters Local 135 Health and Welfare Fund

Indiana Teamsters Local 63 Health and Welfare Fund